Community has always been at the heart of Claddagh Credit Union. We lend a helping hand and financial support to a wide variety of local projects. So, as a member, you get the best financial services and your membership directly benefits you and your community.
Looking Forward…
In 2022 our newest partners are No.4 Youth Services, Croí Na Gaillimhe and the Olympic Boxing Club.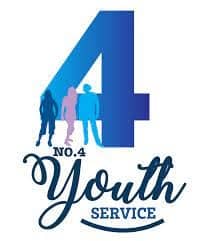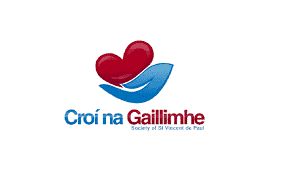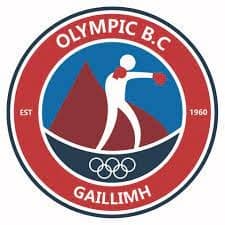 No.4 Youth Service
No.4 Youth Service provides a range of supports for young people aged 13-25 years in areas of Education, Physical and Mental Health, Homelessness Prevention and Employability. During 2021 and 2022 to date it has become apparent that many young people are requiring medium to longer term counselling due to the complexity of the issues they are facing in their lives. This is putting increasing pressure on resources and the waiting list for support is continually growing.
This year we are partnering with them to provide an additional of 111 counselling sessions throughout the next 3 years to help ease the pressures their services are facing & to help support our youth in their times of need.
Croí na Gaillimhe
Croí na Gaillimhe are a Resource Centre of the Society of St Vincent de Paul based in 1 Mill Street. CNG works with older people living alone, adults, asylum seekers, migrants and their children. On average 400 people from 115 nationalities per week use the centre. With our support this year they will continue to help Asylum Seekers applying for their refugee status, which includes interview preparation and help with applications for international protection.
Olympic Boxing Club
Olympic Boxing Club is Irelands largest and most successful Juvenile Boxing Club. Founded in 1959 by Chick Gillen, the club has an unmatched Juvenile boxing record as well as boasting 10 senior All-Ireland Champions including Olympians and World Championship medallists.
For 2022, we are supporting them with club activities and expenses, mainly accommodation and travel expenses for amateur boxers attending tournaments. It will be a fantastic way to cement an already great relationship between club members, St. Anthony's and Claddagh Credit Union and the local community in Westside.
Looking back…
Previous success stories
We fundraised to build a new playground in the Paediatric Ward in UCHG which was completed in 2016. This enabled children in hospital to have access to a safe outdoor space to play. In 2021 the staff completed a virtual walk that equalled the length of Ireland- twice! This saw a new outdoor musical play set installed to enhance the playground. We are continuing to support this project and are always thinking of new ways to help.

At Claddagh Credit Union we created #UNICASH, a unique Bursary to provide much needed financial support for Leaving Certificate students commencing third level education. Each year 5 students now win €1,500 each. To date we have given over €80,000 benefitting 55 students who have gone on to fulfil their educational dreams.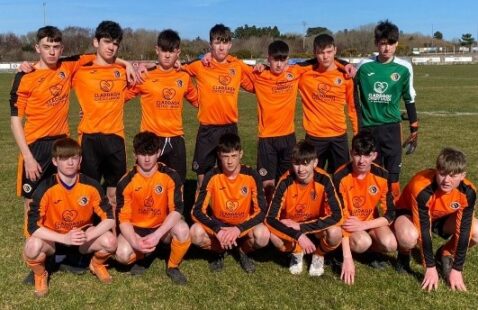 There is also a jersey sponsorship programme from Claddagh Credit Union that supports local clubs in a wide array of sports such as basketball, hurling, swimming & more. The clubs each receive funding to purchase a set of jerseys, club tops.
In 2015, we established our community engagement programme, a dedicated fund that allowed us. to commit to providing financial support for a number of projects in key areas – arts, education, sport, social disadvantage & international development. The project in each category is supported for a period of five years and, to date, we have invested €500,000 into the community through various projects.
These are some of the organisations that have benefitted: