Inactive Accounts
9 August, 2023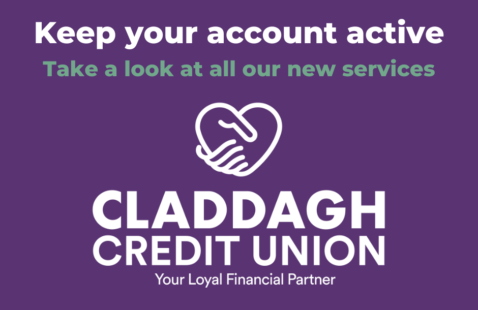 Some members will receive a text, email or letter from today on – 9/08/23 , notifying them that there has been no recent transactions on their account & that it may soon become inactive.
After 2 years of no transactions your account will become inactive. Your funds are still within your account but no transactions can be completed until the account is reactivated.
In order to prevent having to reactivate your account simply make a transaction – lodgment or withdrawal. You can:
Register for online access here 

You can then obtain your account iban & bic through your online banking to complete a transfer from your own current account
or activate funds transfers  on your account which will enable you transfer money in or out of your account

Call in to branch to complete a transaction
Call us on 091 537 200 to make a payment using a debit card (max. €100)

We appreciate your patience if calling us as the lines will be busy.
Thank you.